Shish Kabob Express
22151 Gratiot Ave, Eastpointe, MI 48021
Order now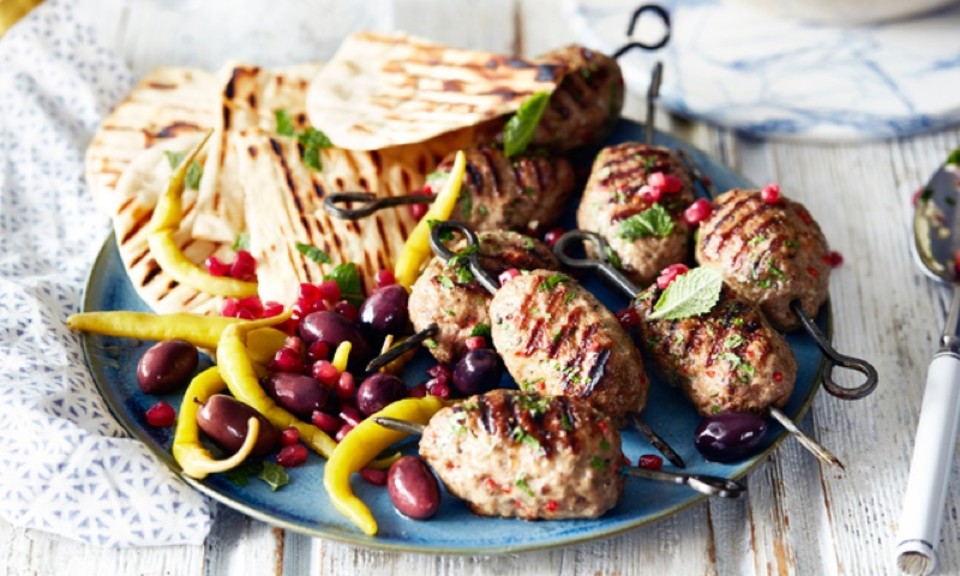 Renata
I ordered from Shish Kabob Express for the first time last night and I was not disappointed! I ordered the Ultimate Vegetarian Platter with the Greek Fattoush salad, the Greek dressing was really good, one of the best that I've ever had. I also really enjoyed the grape leaves they had a lot of flavor. The garlic sauce that accompanied every thing was also very flavorful. I was impressed with the service as well since my order arrived earlier than expected. My children were also satisfied with their meals and we will most likely order food from here again!
Shelby
Me and my family habe order from here multiple times, always great food and arrives hot. This time, I recieved my sandwich order and i asked wheres the drinks? When i noticed he wasnt holding them and the guy said he didnt recieve any, so he went back to the store, got the drinks and came back. The weather isnt great also.. But the guy was!! 10/10 will order again!! Great service!!
Tricia
My experience was fantastic. Everything in my order was correct, everything was the right temperature. Even ordered a smoothie, skeptical of how it would be with the wait time for delivery but it was perfect, nice and cold and refreshing. The homemade pita with the hummus was delicious. I even have leftovers for later. I will definitely be ordering again.
Amel
Food was awesome service was fantastic the delivery showed up before the expected time GrubHub on the other hand I'll never Place another order with them again if your order get screwed up all they do is give a $10 voucher for you to use on your next order that expires in 14 days not cool GrubHub
Alisa
The food was delicious, I was very pleased and they delivered my food right away. I will definitely be ordering from them in the future and I have already been telling people that this restaurant is great and they need to try them.
About us
Dinner, Lunch Specials, Mediterranean
Today

Delivery: 10:00 AM - 9:00 PM

Takeout: 10:00 AM - 9:00 PM

Delivery

Monday:

10:00 AM - 9:00 PM

Tuesday:

10:00 AM - 9:00 PM

Wednesday:

10:00 AM - 9:00 PM

Thursday:

10:00 AM - 9:00 PM

Friday:

10:00 AM - 9:00 PM

Saturday:

10:00 AM - 9:00 PM

Sunday:

11:00 AM - 9:00 PM

Takeout

Monday:

10:00 AM - 9:00 PM

Tuesday:

10:00 AM - 9:00 PM

Wednesday:

10:00 AM - 9:00 PM

Thursday:

10:00 AM - 9:00 PM

Friday:

10:00 AM - 9:00 PM

Saturday:

10:00 AM - 9:00 PM

Sunday:

11:00 AM - 9:00 PM